This past Saturday in Huntsville, Thomas Lake Fire Department got a call about a head-on collision. Little did they know, but the husband and father of the woman and young boy they were about to rescue was in their company.
"It's my family," said Aaron Van Riper, Assistant Chief for the Thomas Lake Fire Department. "My wife was laying there on the ground. By the look of the car, I don't know how either one of them lived. There was nothing left of that car."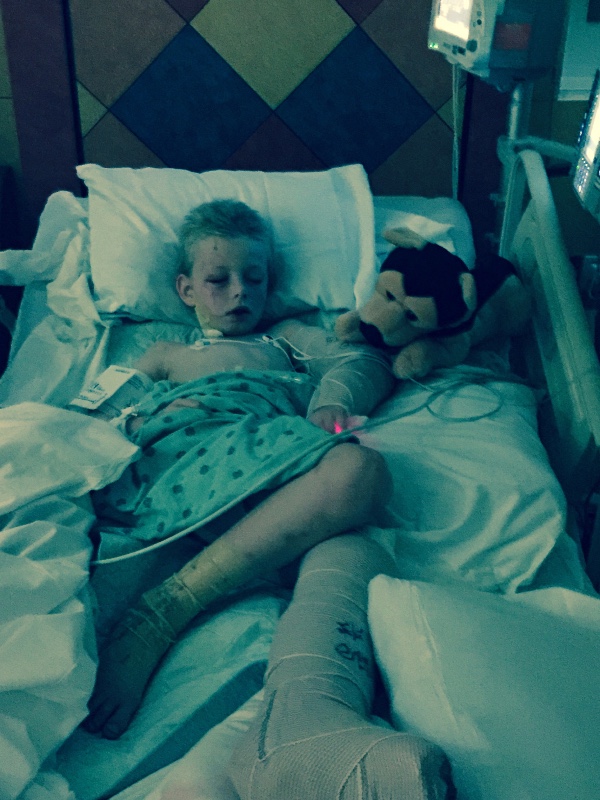 Amber and Jonathan "John Bear" were flown by LifeFlight to Memorial Hermann hospital with multiple fractures, and are expected to be temporarily wheelchair-bound as they begin the slow and painful recovery process. Amber endured 9 hours of surgery on Sunday to repair her pelvis, which was broken in five places. She was still intubated at the last update.
The family does not have insurance.
Friends have created a
GoFundMe page
 to help with medical expenses and to make up for the lack of income as Amber, who works as a graphic designer, will be out of work while she recovers.
The Department of Public Safety says that Amber and John Bear were in the 2600 block of FM 980 at Lakeland Road near Riverside when their car collided with an oncoming pickup. An investigation into the cause of the accident is underway.