At 12 years old Brayden Hughes has already been through more than most adults. He was born prematurely, has been diagnosed with autism, and now the poor guy is facing Ewing's Sarcoma – cancer.
"Brayden is a fighter, to say the least. He has been fighting for his life the minute he was born," his mom, Jaclyn, told The Tomball Potpourri. "He was one of those kids that didn't speak and couldn't be taken to simple trips to the grocery story but after taking him to years of therapy he began living like other kids."
According to WebMD, Ewing's Sarcoma is a primary bone cancer that affects mainly children and adolescents. If found early enough, before it spreads to multiple organs, Ewing's sarcoma can be treated successfully in 50% to 75% of cases. Brayden's tumor is located in his spine, making operation complicated. He's currently undergoing chemotherapy in an intensive care unit.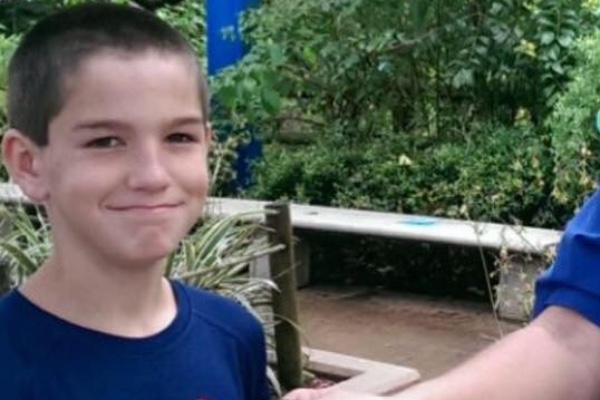 Recently members of the Tomball Fire Department shaved their heads to show Brayden that he is not alone.
"My husband Matt has been a firefighter for 14 years and works for Tomball Fire Department as well as Cypress Creek Fire Department," Jaclyn said. "They are an extension of our family and have been so supportive. They have done everything from volunteering to babysit our other children to working shifts for my husband."
Brayden's friends and supporters are coordinating fundraiser to be held on September 13 from 12:00 to 7:00 PM at the Tomball VFW.
Initially the event was to raise money for medical expenses, babysitting costs, and his parent's income lost from taking off work. Bradyen, however, has requested that a percentage of the proceeds be donated to other children with autism and pediatric cancers.
When: Sunday, September 13, Noon – 7:00 PM
Where: Tomball VFW, 14408-A Alice Rd. Tomball, Texas
Please come out, meet your local fire fighters, and most importantly, meet this amazing little fighter named Brayden.
For more information and to donate, please visit www.GoFundMe.com.