And the rain just keeps coming. Forecasts predict rain through Sunday, with a short reprieve for about three days, before it starts again on Wednesday. Already, many streets are impassable, and Highway 87 (which runs down the center of the island) is completely closed.
Laura Elder of Galveston County Daily News shared this photo of Napolera Grill, a popular Mexican restaurant off Broadway Street:
So far, there are no reports of dangerously high bacteria along the beach, but all that could change as this flood water washes seaward.
@NWSHouston shared this image of The Strand on Twitter: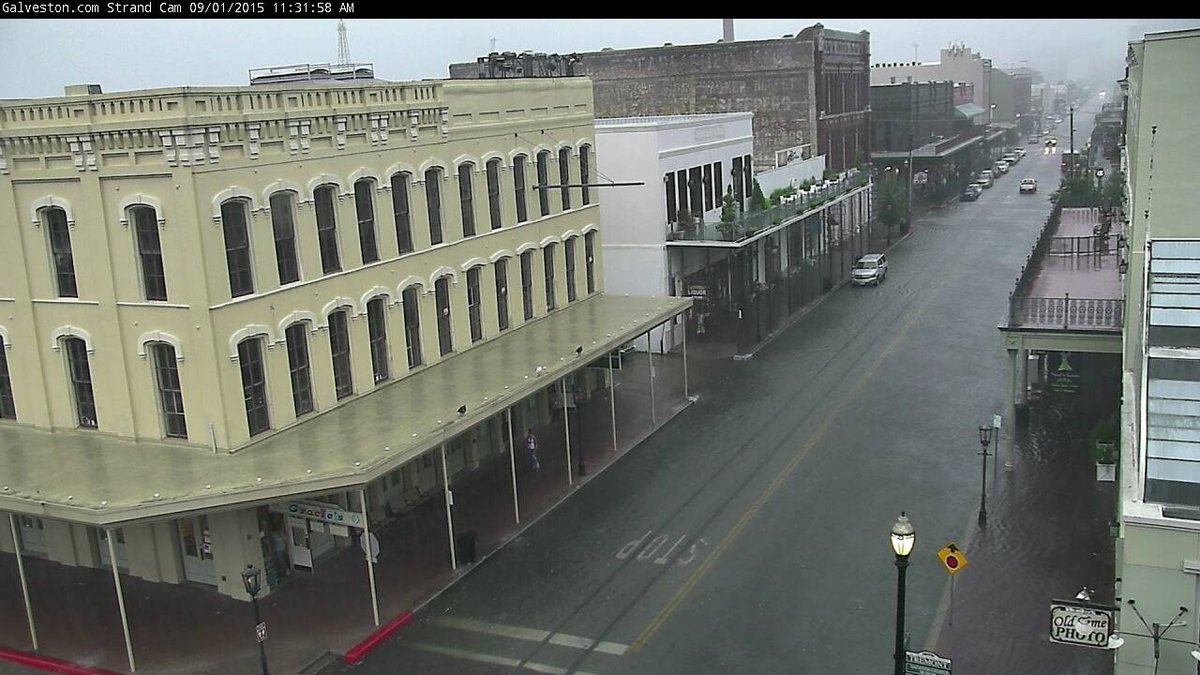 National Weather Service Houston is reporting, "Amazing rainfall rate of 0.48" in 5 minutes on the Galveston Causway (10:25 AM to 10:30 AM).