George H.W. Bush may be hospitalized at Houston Methodist for pneumonia, but that hasn't stopped the former president from Tweeting.  Today Mr. Bush tweeted:
Hearty congrats to a good friend and great player, Jeff Bagwell, on his well-deserved induction into @baseballhall.
He also attached this nostalgic photo of himself at an Astros game with Barbara and the new Baseball Hall of Fame honoree.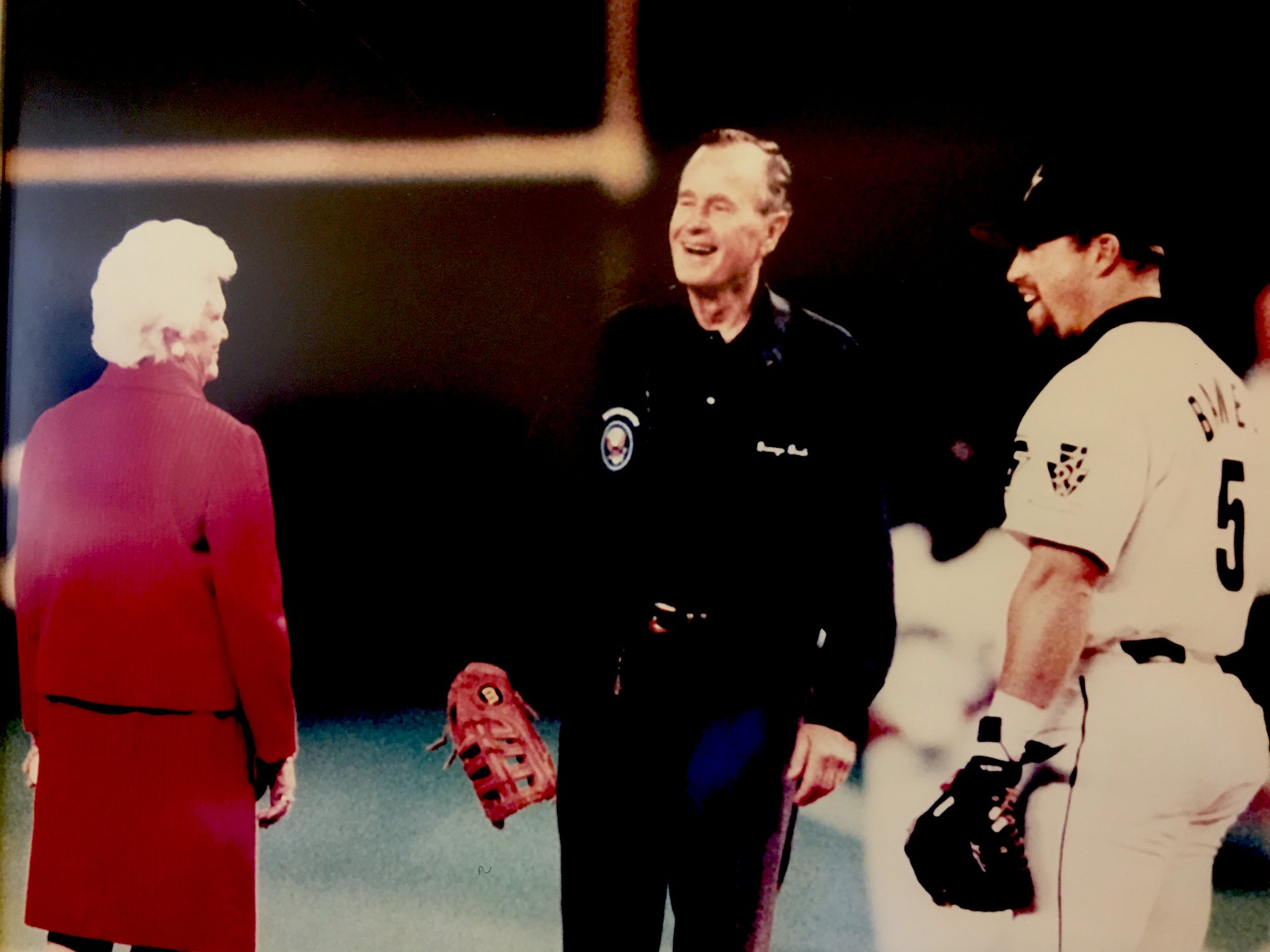 Like Bagwell, Mr. Bush was also a first basemen when he attended Yale as a young man. In fact, he was captain of the Yale team and played in the first College World Series back in 1947. When Mr. Bush was president, he kept his glove in his desk in the Oval Office.
Jim McGrath, the Bush's representative explained today that the former president did not type the Tweet himself, but dictated it and approved it. Mr. Bush remains intubated in the ICU, but is said to be resting well. His wife, Barbara, is being treated at the same hospital for bronchitis, but McGrath expressed that she feels "1,000 percent better."