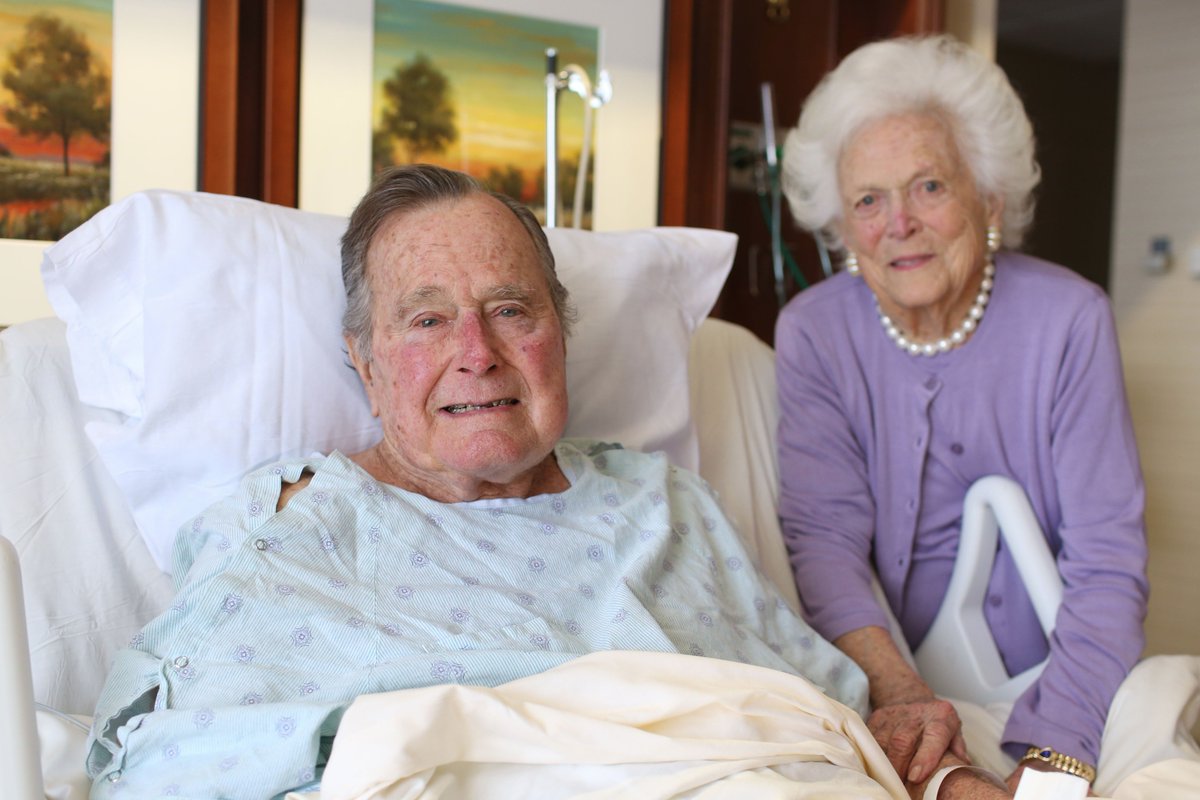 Houston Methodist doctors Amy Mynderse and Clinton Doerr say, "He's not your average 92 year-old!" Thankfully, physicians are enthusiastic about George H.W. Bush's improving health. Despite a nasty battle with pneumonia, his vitals are back to normal and they're hoping to move him out of the ICU this week.
Mrs. Barbara Bush has made a good recovery from bronchitis and has already been discharged. She visits her husband daily, reluctant to leave his side.
The Bush's spokesman, Jim McGrath said in a statement, "The Bushes are concerned about making sure they thank their well-wishers for their kindness, and especially their prayers."
We're told that last night, President Bush had another good night's rest and his recovery seems steady. He is no longer intubated, and is now sitting up; talking with physicians, staff, and visitors; and returning phone calls.
Once he finally leaves the hospital, President Bush will work with physical therapists to regain his strength.