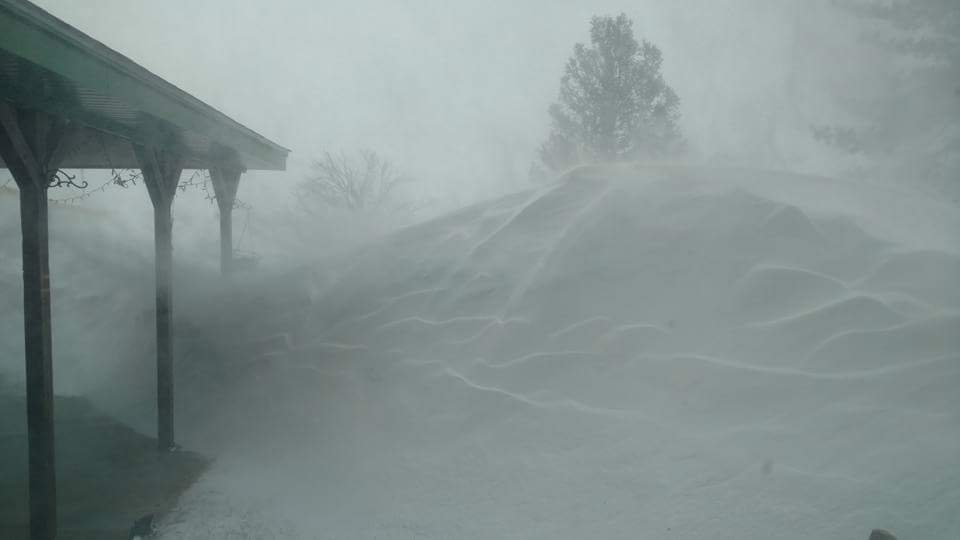 As tornadoes devastated the Dallas area, a freak blizzard from the same huge storm front dropped an inordinate amount of snow and ice on North Texas, and the City of Lubbock has declared a state of disaster.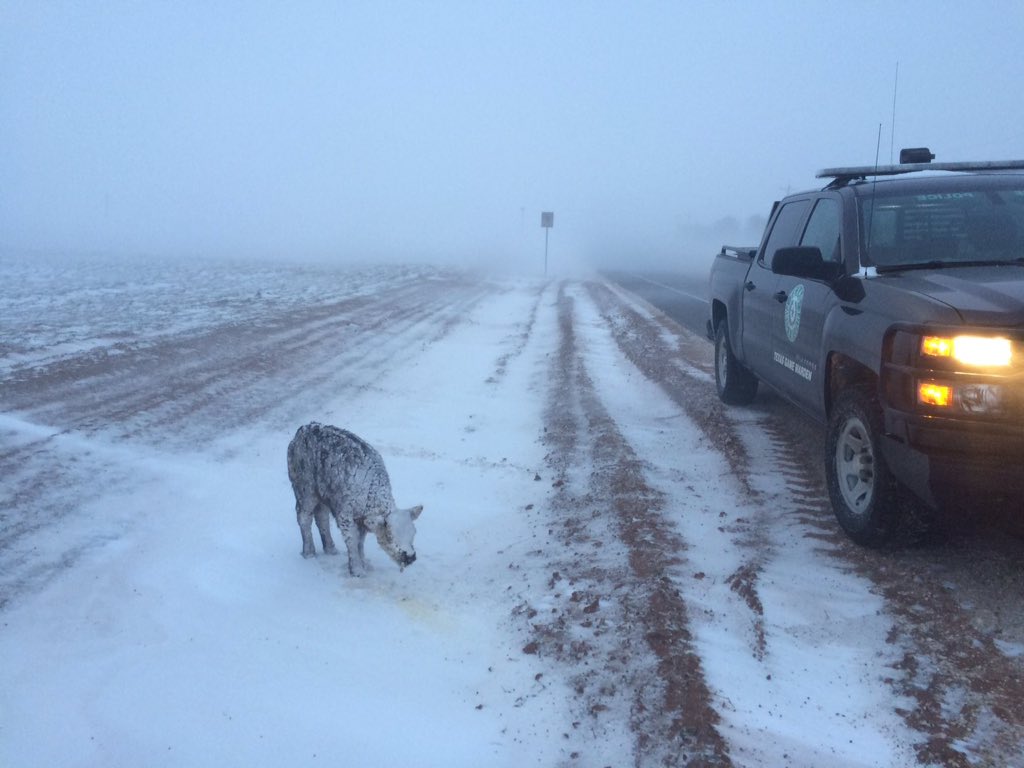 In the photo above, a Texas Game Warden has pulled over to assist a very cold and lost baby cow. 
The city released the following statement:
"As a result of the overwhelming weather conditions affecting timely public safety emergency and utility restoration response from December 26-27, 2015 winter weather event, Mayor Glen Robertson has declared a state of disaster for the City of Lubbock. The primary purpose for this declaration is to allow the City to reach out to the State of Texas for additional resources necessary to provide essential public safety services and utility restoration to the citizens of Lubbock. The declaration take effect immediately and will last seven days. It is expected that the City Council will renew the declaration during meetings next week."
Early estimates reported about 15 inches of snow, making this blizzard an historic weather event.